If you are searching for a great upgrade to your home's exterior, installing a deck would be an ideal option. Not only will your home benefit from the additional aesthetic appeal, but also the additional security, privacy, square footage, and value.
America's Best Choice in Atlanta, GA
can make the dream of these upgrades a reality. Our contractors provide the best maintenance and installation services for decks in Atlanta. We will help you build and design the ideal deck for your needs. Contact us at
770-910-9700
to get started.
What Are the Benefits of Having a Deck?
What value will a deck add to your home? Installing a deck may seem daunting because of the costs and planning involved, but the result will surely be worth it. Here are some benefits of installing a deck you should consider:
Aesthetic Appeal
Installing a deck can complement the design of your home. Decks come in different colors, types, and designs. With the proper coordination and arrangement, you can give your home a natural and appealing new look. Whether you decide to go with a composite or natural wood design, your home's exterior will get an aesthetic appeal. The good thing with decks is that you can add decorations to further complement your home's design.
Boosting Your Home's Value
Installing a deck can
boost the value of your home
, according to some home experts. It is one of the most affordable ways to add value to your home. Adding a deck is not as expensive as adding another living room or bathroom. One thing that most home buyers look out for is whether the house has a deck or not. If you are a homeowner, you stand to recoup almost 70 percent of the cost to build a deck after selling your house.
Square Footage
Another reason you should consider installing a deck is the amount of square footage you will add to your home. A deck is an excellent way to extend the usable space in your house. When you compliment your deck with patio furniture and potted plants, it can be an ideal place to eat, relax, and even do some outdoor cooking. Besides, the space underneath decks can be used for storage.
Venue for Hosting Parties
If you want to throw a barbeque, a family get-together, or a summer party in your house, a deck is an ideal place. Your guests will surely enjoy the fresh air. Furthermore, you can add an outdoor fireplace or kitchen to host your guest better. If you want to install a deck, contact an Atlanta deck contractor so that you can take advantage of these benefits.
What Are the Different Types of Decks?
Decks are classified mainly according to the different types of design used. Here are the different types of decks.
Wraparound – This type of deck is also known as a wraparound porch because it can be accessed from more than one entry point and gives you ample usable outdoor space.
Multi-Tier – Multi-tier decks are ideal for properties that aren't perfectly level because they can accommodate multiple levels of varying sizes suited for different uses.
Attached – An attached deck is like an extension to your home. They are built off your property and are often a rectangle, square U, or L shape.
Detached – These types of decks are detached floating platforms accessed through a walkway or pathway. If you want to utilize an area with inadequate drainage, this is the perfect type of deck.
An Atlanta deck contractor can help with the installation of the above types of decks.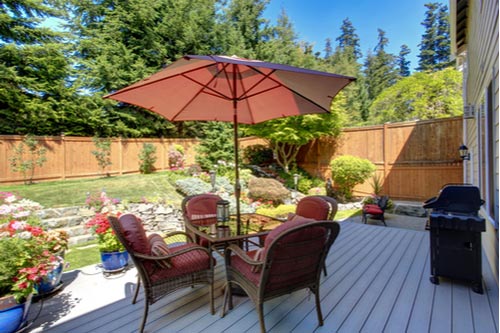 What Are the Types of Materials With Which Decks Can Be Built?
Decks can be built from a variety of materials. The material used will determine your budget as well the durability and maintenance requirements and costs.
Wood
There are various wood types to choose from for decks. The most prevalent types of wood used include cedar, redwood, ipe, and pressure-treated wood. Keep in mind that hardwood is quite expensive.
Composite
Some fences and decks are built from a composite material made from a blend of wood fibers and plastic. This material is resistant to rot and wear resembles natural wood. Composite materials give you the liberty to choose your preferred color. Fences and decks built from composite material require minimal maintenance.
PVC
PVC is the most affordable and reliable option for decks because it is recyclable and won't rot, fade, or stain. They come in many different colors and require little maintenance. The only downside to PVC is that it gets scorching in hot weather.
I Can Swing a Hammer. Why Should I Hire a Professional vs. DIY?
While it is easy to DIY some home improvements and repairs, other jobs require a professional touch. This is why you should hire a pro:
Proper Tools
Professionals have the right tools for every job. Thus, they will do a cleaner, more efficient, and more precise job.
Training and Experience
A professional has the edge over DIY since they are trained and have done similar jobs. They understand every necessary step.
Assistance and Staff
Professional contractors have the right kind of support they need to tackle complex home projects.
Speed and Accuracy
Thanks to their expertise and experience, a pro will complete home projects with more accuracy and speed.
Why Should I Hire America's Best Choice?
ABC win has done numerous home projects across Atlanta for many years. Our contractors have the right resources, experience, and expertise to take on all kinds of home improvement projects involving decks and fences.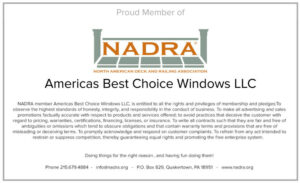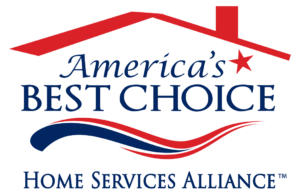 Get a Free Estimate on Decks in Atlanta
Decks are vital fixtures for security, privacy, and a whole lot of other benefits. If you want a reliable and affordable contractor, then
America's Best Choice
is the answer. For the best services, contact us at
770-910-9700
. Get your free quote now!